Nothing fashion-related, but some of you asked me about the Warner Bros Studio Tour where the Harry Potter movies were filmed. I know many people have it still on their bucket list and that's why I decided to give you a little hint on the exhibition and on our overall Harry Potter inspired weekend. 
For me, going to school was always more like going to Hogwarts than actually visiting a regularly High School. My school was in a really old building, with hidden places and stairways. Back in the 7th grade, it was really easy to get lost in it. Not only I felt like going to school in Hogwarts sometimes, most of my classmates did it too. Even our prom was completely in the name of Harry Potter. Our four classes represented the four houses and the hall was inspired from the great hall in the Harry Potter movies. Due to all this I was curious about giving my London trip a special Harry Potter Touch.
My class represented Ravenclaw in the senior year, thats why I choose the blue scarf. It goes well with my Harry Potter glasses doesn't it?
The bus from the airport ended at Kings Cross Station, so of course we had to take a picture at Platform 9 3/4 first. In the afternoon we booked a combi-ticket for the tour and the bus transfer to the studios. The bus was a british double-decker bus completely painted in Hogwarts and during the ride they played a Harry Potter Movie. While everybody else was getting into the right mood for Hogwarts, I preferred to sleep.
I don't want to tell you too much about the tour, but walking e.g. through the impressive great door into the great hall was magical. They told much about how they filmed the special effects, the characters and their costumes. It was really interesting. In the middle of the exhibition they served butterbeer, a real must-drink for every fan. The people working there are real Harry Potter nerds, so you can ask them a n y t h i n g about the books. Walking through the Diagon Alley and around the whole Hogwarts castle made this day perfect. The tour is not the cheapest one (ca. 80€ for the ticket + ca. 10€ for the butterbeer plus cup), but I can just recommend it to every one who likes the books/movies!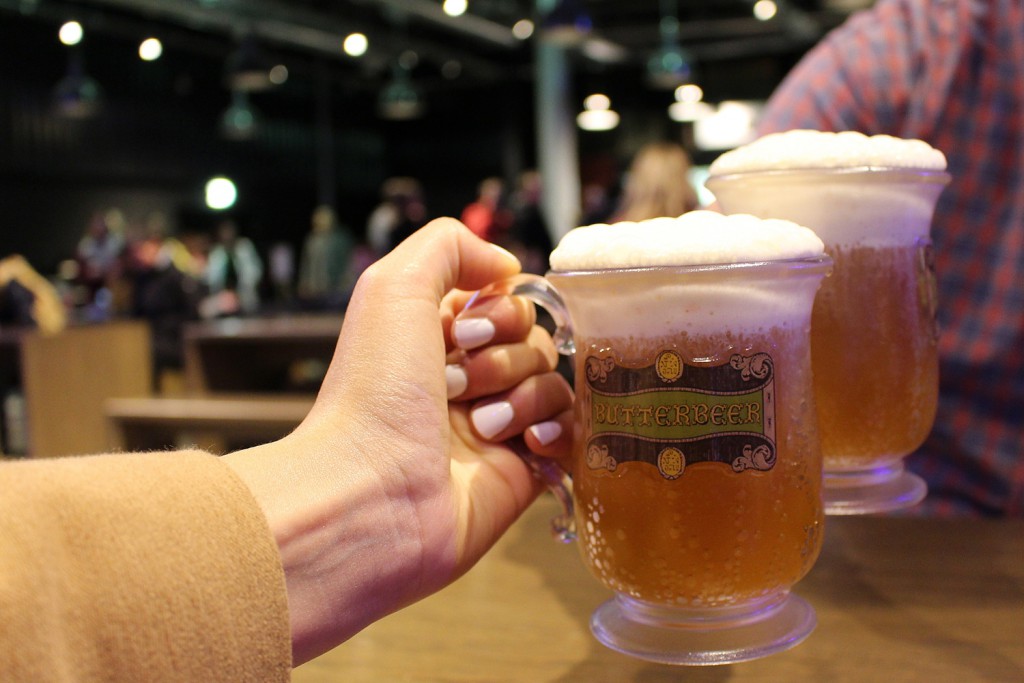 There is only one Harry Potter goal left now: Owning one of the Ravenclaw capes to wear in my own Castle at home.